RENT A COTTAGE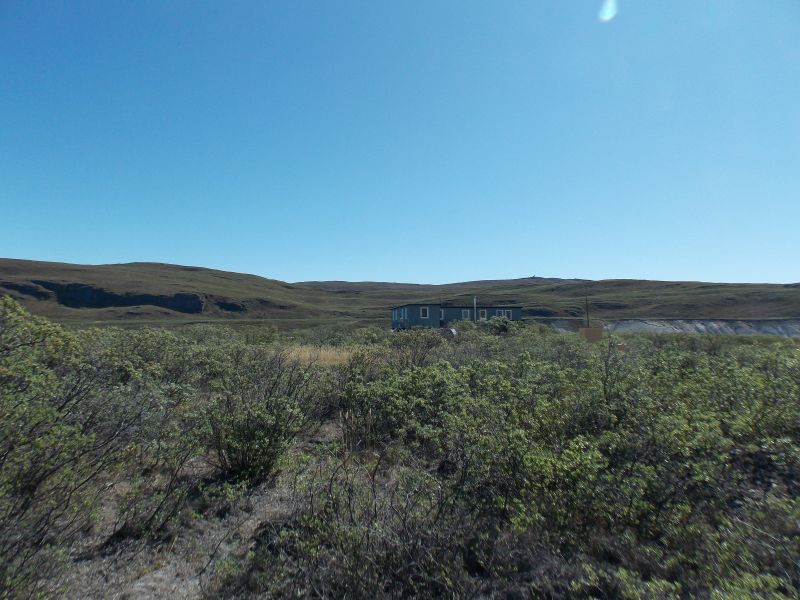 Our vacation home is located 5 km east of Kangerlussuaq and is about 100M2. There are 5 rooms, a living room and a kitchen. The building is heated by a kerosene stove in th eliving room, and there is a gas stove in the kitchen for cooking.
There is a water tank outside the house where water can be picked up for cooking and washing up etc.
There is screened outdoor shower. Ie you warm the water yourself, and fill the camp shower and hang up , and then there is water for a short bath.
Toilet is dry-clogged in a small building outside, where you have to take out the plastic bag and put it in a box yourself.
Building is in good condition with thermo windows and newer kitchen. The cottage is in a primitive way, since there is no electricity, water and central heating. But there is a mobile signal.
There is an "underground" refrigerator that is constantly cold throughout the summer due to the permafrost.
During dayhours from 12-16 you can use the facilities at Kangerlussuaq Youth Hostel to take a bath and charge mobile phones etc.
From 2021 there will be solar charger for cell phones etc.
There is a tow truck for when you go to town to shop etc.
Bicycles can be rented at Kang Mini Market right next to the youth hostel.
Normal season for renting the cottage is may 1st to september 30th.
Out of season it can also be rented, but the kerosene heater will not be able to heat the entire building when it is cold outside, and there will be limited water available as i frezez to ice outside in the water tank. For rent of the cottage out of season, kerosene for heating the building must be paid as extra due to the extra use.
Our standard rental is for a maximum og 6 people, the price for the first day is 3.000,- and 2.000m. for the following days. Price is incl. all consumption and sheets and linen for everyone. For each person who does not have to have sheets and linen the price is 50,- lower. Ie price without sheets and linen is 2.700,- and 1.700,-.
However, there can be up to 20 people, ask for offer if you are more than 6 people, or if it is for a longer stay.
Check-in and payment are made at Kangerlussuaq Youth Hostel. Map and keys are also provided here. Transport to the cottage is not included in the price. If the car is in town and we hav etime we can drive you out there for a fee, in addition there is a taxi in town. You can also walk the 5 km if you have your stuff in a backpack.
You must clean the cottage before departure, that means do the dishes, clean tables, wipe the floor anf take of the linnen.
The building is now renovated and ready.
We are planning to put up a smaller colarpannel this summer to charge telephones etc. Date not know atm